FAQ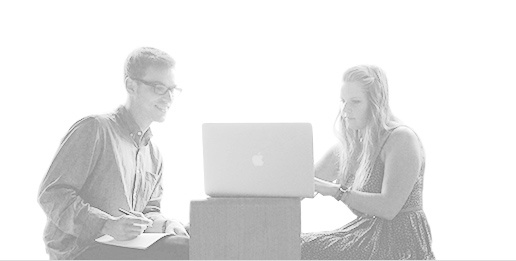 What if my hire doesn't work out?
Tenure is important to us, which is why we want to make sure you're protected.
For our consulting option, we have a 6 month guarantee period if your new employee doesn't work out for any reason. You are entitled to a refund of the contingency fee if your new hire doesn't work out.
What if I need to re-scope the role?
The Hireroom app allows you to change and modify the job. However if you are dramatically changing the job and require a candidate with a different skill set, its best to contact us at support@hireroom.com
I need someone yesterday how fast can you fill my position?
We know what it's like to have the work pile up and need someone to start immediately.
With our consulting option we can use our targeted search to look for candidates who can start straight away.
That said searching and placing the right candidates takes time. With our consulting options we will assess your needs and design the best strategy to get someone in your company as quickly as possible without sacrificing the requirements for your position.
Why am I sent a generic test as a candidate?
Our generic tests are the perfect chance for candidates to practice technical tests and show off their skills on their profile to future employers.
Our tests are designed by hiring managers to give you the best chance at nailing technical interviews, beat the competition, and even be invited straight to a job interview.
I don't want my employer to know I am looking for a job. Is my data private?
Yes!
When your profile is active employers can see how you did on practice tests.
Simply change your profile to inactive to hide it from employers.
Why is there no generic test for the role I want?
We are currently in our beta phase and will be creating generic tests for our most sought after roles. As the demand grows for a position we will be creating more generic tests for you to complete.
Why can't I just post to a job board?
In a perfect world, the train is there when you arrive at the station, all your deadlines are in on time, and when you need to fill a vacancy your perfect match is waiting to apply to your job ad.
But sadly the train is normally late, deadlines aren't always realistic and finding the right candidate requires them to be in the right place at the right time to see your vacancy. Our research shows that more often than not the right candidates aren't browsing job boards all day.
At Hireroom we not only go after active job seekers but have our 2,000 strong candidate network that you won't find on job boards or through alternate search methods. We also use targeted search campaigns to reach candidates where they naturally are at the right time.
What will happen to my existing subscription?
All existing subscriptions will be grandfathered and continue to run normally.
Have a question but can't find the answer?